Set Design Behind the Scenes by Passion Ma
March 17, 2021 @ 11:00 am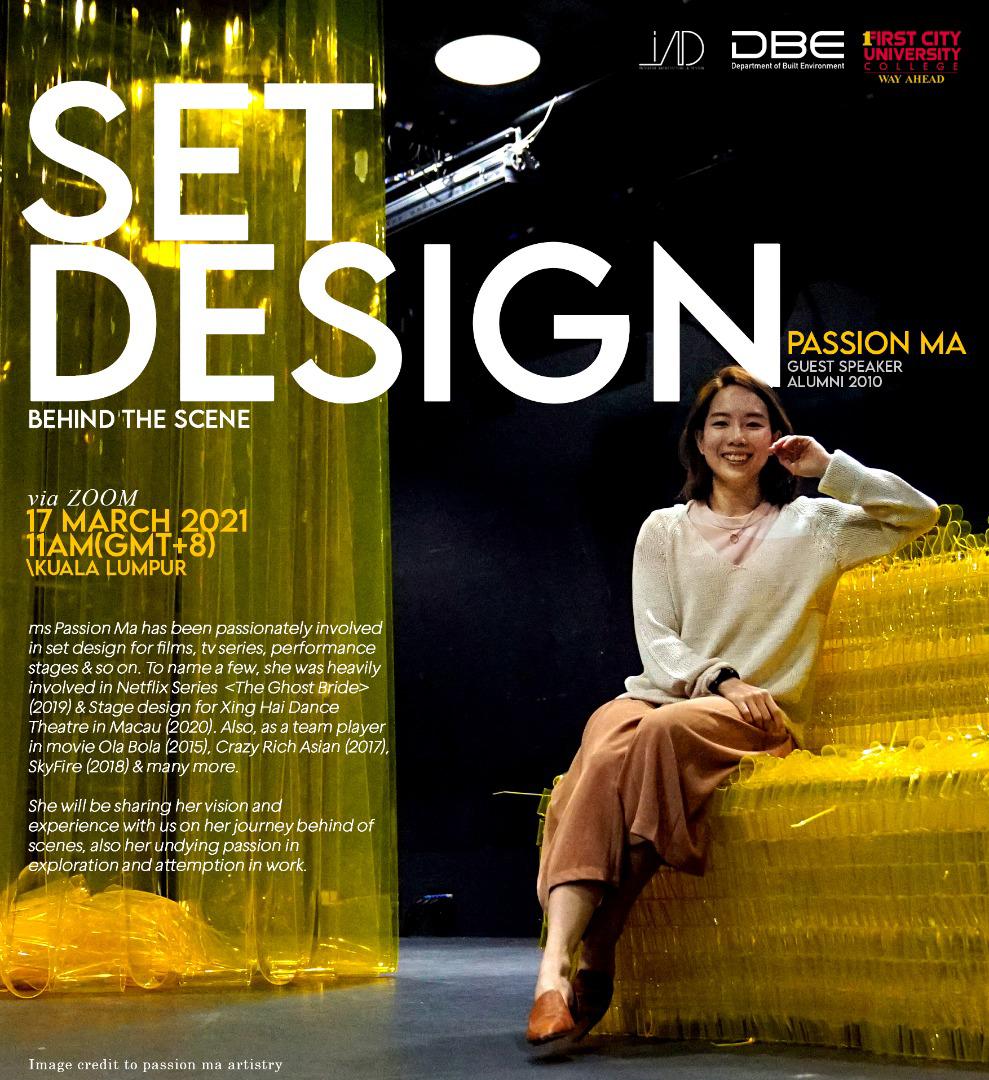 Curious to know what career opportunities lie in store for Interior Architecture & Design students?
Tune in this 17th March (Wed) on Zoom to hear from 2010 First City UC alumna Passion Ma!
Her accomplishments as a Set Designer include projects such as Netflix's The Ghost Bride series, Ola Bola, and Crazy Rich Asians! Don't miss it!
Join us now with the following:
Join Zoom Meeting
https://zoom.us/j/96935380709
Meeting ID: 969 3538 0709
Passcode: 585272